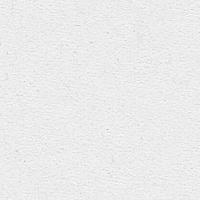 Drink Menu
Become a VIP
Receive updates on special events, new menu items, menu reviews, and more!
Drink Menu
House Wine
Canyon Road
Pinot Grigio
California - Light and refreshing wine with hints of green apple, citrus, white peach and floral blossom
Chardonnay
California - Medium- bodied wine with notes of crisp apple and ripe citrus fruit with a hint of cinnamon spice
White Zinfandel
California - Light-bodied with hints of strawberry, cherry, and watermelon flavors and a smooth crisp finish.
Merlot
California - Deep flavors of rich cherries and blackberries, followed by hints of vanilla and spice.
Cabernet
California - Full-bodied wine with rich and flavorful hints of ripe raspberry and a velvety smooth finish
White Wine
Ecco Domani Pinot Grigio
Italy - Offers light citrus and delicate floral aromas, tropical fruit flavors and a crisp, refreshing finish.
Oyster Bay Sauvignon Blanc
New Zealand - Zesty and aromatic with lots of lively, penetrating fruit characters
Barefoot Moscato
California - Floral, fruity nose and ends with a sensation of peach and apricot on its finish.
Kenwood Chardonnay
California - Bright fruity aromas of pear, apple, and lime are nicely balanced by complex notes of toasted vanilla and ginger.
Hess Chardonnay
California - Crisp, clean and bright with flavors of lemon-lime and a touch of apple
Seaglass Riesling
California - Rich flavors of white flowers are supported by juicy apricots, peaches and melon.
La Marca Prosecco
Italy - Strong honeysuckle notes, accompanied by citrus and peach.
Red Wine
Chateau St. Jean Pinot Noir
California - Medium bodied wine with bright berry and cherry fruit, violets and toasty oak flavors.
Alamos Malbec
Argentina - Beautiful flavors of dark cherry and blackberry with hints of brown spice and vanilla.
Toasted Head Cabernet
California - Vivid aromas of blackberries, fresh plum and chocolate follow through to rich flavors of black cherries, fresh berry pie and notes of black tea.
Crios Red Blend
Argentina - Fresh fruit flavors with excellent balance and concentration.
Bogle Petit Sirah
Inky purple in the glass, this deeply colored wine resonates with juicy blueberries and hints of freshly turned earth. Succulent and savory notes of dark berries and roasted spices create a supple and mouth-filling texture.
Charles & Charles Merlot
Washington - Aromas explode with black cherry, dark chocolate and boysenberry, and
then follow up with notes of vanilla.
Beer - Lagers
Budweiser
5.0% ABV
Bud Light
4.2% ABV
Miller Lite
4.0% ABV
Coors Light
4.2% ABV
Sam Adams Lager
4.9% ABV
Narragansett 16 oz Can
5.1% ABV
Stella Artois
5.0% ABV
PBR 16 oz Can
4.7% ABV
Michelob Ultra
4.2% ABV
Heineken
5.0% ABV
Amstel Light
3.5% ABV
Corona
4.6% ABV
Dos Equis
4.7% ABV
Beer - N/A & GF
O'Douls - Non Alcoholic
Red Bridge - Gluten Free
4.0% ABV
Beer - Ciders
Angry Orchard Cider
5.0% ABV
Down East Cider
5.1% ABV
Beer - Something Different
Clown Shoes Clementine
6.0% ABV
Stone Arrogant Bastard - 22oz
7.2% ABV
Ipswich Oatmeal Stout
7.0% ABV
Dogfish Head 60 Minute IPA
6.0% ABV
Leinenkugel Sunset Wheat
4.9% ABV
Beer - Draft Beer
Allagash White
5.0% ABV - 16oz
Wachusett Wally
7.0% ABV - 16oz
Yeungling Lager
4.5% ABV - 16 oz
Kentucky Bourbon Barrel Ale
8.2% ABV - 8oz
Coors Light
4.2% ABV - 16oz
Jacks Abbey House Lager
5.2% ABV - 16oz
Fat Tire Amber Ale
5.2% ABV - 16oz
Wachusett Rotating Tap
5.9% ABV - 16oz
BBC Coffeehouse Porter
6.2% ABV - 16oz
Blue Moon
4.2% ABV - 16oz
Sam Adams Seasonal
5.3% ABV - 16oz
Wormtown Rotating Tap
6.5% ABV - 16oz
Guinness Stout
4.2% ABV - 16oz
Down East Original Cider
5.1% ABV - 16oz
Leinenkugel Rotating Tap
Newburyport IPA
Bourbon - Kentucky Straight Bourbon
Maker's Mark
Maker's 46
Jim Bean
Aged 4 years
Bulleit
Aged 6 years
Wild Turkey 81
Jefferson's Aged at Sea
Bourbon - Single Barrel
Four Roses Single Barrel
Jim Bean Single Barrel
Aged 6 years
Knob Creek Single
Aged 9 years
Woodford Double Oak
Bourbon - Small Batch
Booker's
Aged 8 years
Jefferson's Kentucky Straight
Baker's
Aged 7 years
Woodford Reserve
Knob Creek
Aged 9 years
Basil Hayden's
Aged 8 years
Jefferson's Reserve
Aged 15 years
Amador Double Barrel
Ryes / Whiskey
Templeton Rye
George Dickel
Aged 10 years
Jack Daniels
Jefferson's Small Batch Chef's Selection
Bulleit Rye
Aged 4 years
Clyde May's Alabama Whisky
Gentlemen Jack
Koval Single Barrel Rye
Jack Daniels Honey
Stranahan's Colorado Whiskey
Hillrock Double Cask Rye
Journeyman Last Feather Rye
Woodford Rye
Blended Whiskey
Seagram's 7
Seagram's VO
Canadian Club
Crown Royal
Irish Whiskeys
Bushmills
Jameson
Teeling Small Batch
Teeling Single Grain
Teeling Single Malt
Scotch Blends
Chivas Regal
Dewars
JW Red
JW Black
Great King St. Artist Blend
Single Malt Scotch
Oban 14
Aged 14 years
Glenfiddich 12
Aged 12 years
Glenlivet 12
Aged 12 years
Macallan 12
Aged 12 years
Benromach 10 year speyside
Aged 10 years